Win Your Security Clearance Case.
Attorney and Navy JAG Veteran Patrick Korody has established himself as nationally recognized

security clearance attorney

through his professionalism and hearing advocacy. 
He is consistently praised by judges for his case presentations. 
Mr. Korody represents clients in security clearance cases across the country.

Former Navy JAG * Outstanding Success Rate
Most Judges and Department Counsel are former military lawyers. 
Mr. Korody uses his military record to the benefit of his clients.
Offices Jacksonville, FL
"Mr. Korody saved my job. I was at the risk of losing my CAC card/Security Clearance. Mr. Korody was very detail oriented and cared about helping me win my case. I would recommend his services to anyone."
- Retired Navy / Federal Contractor
The Department Will Send a Lawyer
At your security clearance hearing, the Department of Hearings and Appeals (DOHA) will normally send an experienced trial lawyer to present the case that you should not be eligible for a security clearance.
The Administrative Judge will also be a lawyer.
The biggest mistake security clearance applicants make is not hiring a lawyer to represent them. Statistically, your chances of winning your case increase substantially with a security clearance lawyer.
Free Case Evaluation

(904) 383-7261

24 hours a day / 7 days a week
Service & Experience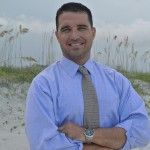 Combining more than 10 years of Litigation, Criminal Defense, and Military Law experience, Mr. Korody has established himself as a premier security clearance attorney.
We are the only law firm in Jacksonville, FL that specializes in providing representation at DOHA Security Clearance Hearings.  We have represented security clearance clients throughout the United States.

Our clients praise our personal attention, expertise, responsiveness, and compassion.
Former active duty Navy JAG.
A decorated veteran of Operation Iraqi Freedom.

Extensive experience as a state, federal, and military prosecutor.
What is a clearance?
A security clearance is an official determination that an individual may access information classified by the United States Government. Security clearances are hierarchical; each level grants the holder access to information in that level and the levels below it. The clearance process requires a background investigation and the signing of a nondisclosure agreement. Access to any particular piece of information requires "need-to-know." In some cases, this requirement is only nominal, as some classified information is widely published on secure networks. In other cases, there is a formal need-to-know determination.
"I was at risk of losing my Security Clearance and brought my problems to Mr Korody. He gave me hope when I had very little and followed that with positive results. Mr Korody is a TRUE PROFESSIONAL with the right amount of personal concern. He was always available for me and my wife. He spent adequate time with me and prepared an excellent case. He kept me included in the process leading up to my Hearing which helped to keep me occupied rather than sitting in worry. In the courtroom I was very glad that he was representing me. I felt that I was in good hands. I don't believe that I would have had a favorable outcome without Mr Korody's experience."
- Retired E-7; Federal Contractor
9/11 and Insider Threats
Since 9/11, most military members, government employees, and government contractors have been required to obtain and maintain a security clearance as a condition of their service or employment.
Insider threats such as the Navy Yard Shooter have reinforced background check requirements.
DOHA is the acronym for the Department of Defense Office of Hearings and Appeals.
ISCR is the acronym for Industrial Security Clearance Requirements.
The denial or revocation of a security clearance commonly results in the loss of employment.

Industrial Security Clearances (ISC) are those obtained by federal employees and contractors that support the military industrial complex.  Normally, an applicant for an Industrial Security Clearance should be able to identify potential security clearance issues while completing the SF-86 or e-QIP application.  Potential causes for concern include financial issues such as unpaid taxes, accounts in collections, bankruptcy, and significant debt; criminal activity such as arrests, charges, and convictions; and, drug or alcohol abuse indicated by DUIs or rehabilitation.
Security Clearance Services
SF-86, SF-85, EQIP Review
We work with our clients to identify potential security clearance issues during the application process and work to mitigate the issues.

Responding to Inquiries
We work with our clients when they receive inquiries from a Central Adjudication Facility (CAF) or other agency adjudicators to provide sufficient evidence to mitigate security clearance concerns.

Letters of Intent
We work with our military clients to respond to to letters of intent to deny or revoke a clearance.  We assist in drafting comprehensive responses to mitigate concerns.

File of Relevant Material (FORM)
A file of relevant material is a paper case review by a DOHA judge in lieu of a hearing.  In certain circumstances, we may advise pursuing a FORM.

Statement of Reasons
We advise are clients when responding to a Statement of Reasons (SOR).  This is an important response because the applicant has to admit or deny allegations.

Representation at Hearings
We represent clients at security clearance hearings throughout Florida and the Gulf Coast.  We obtain and present evidence and witnesses.