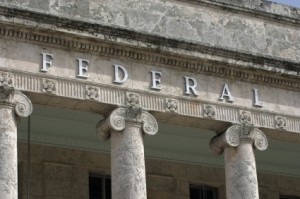 Federal Tort Claims Act
Korody Law is Jacksonville's premier Federal Tort Claim law firm.  Mr. Korody is a former Navy JAG with inside knowledge as to how claims and lawsuits are handled by the federal government, especially the military.
---
The Federal Tort Claims Act ("FTCA") is a 1946 federal statute that permits private parties to sue the United States in a federal court for most torts committed by persons acting on behalf of the United States. Historically, citizens have not been able to sue their country—a doctrine referred to as sovereign immunity. The FTCA constitutes a limited waiver of sovereign immunity, permitting citizens to pursue some tort claims against the U.S. government.
---
Typical Federal Tort Claims

Car crash caused by government vehicles or drivers
When the negligence of a government employee causes a car crash, the U.S. government can be held responsible and is liable for the property and bodily injuries.
Falls on federal property due to negligence
Invitees on federal grounds and in buildings may make claims for injuries resulting from falls caused by government negligence.

Medical malpractice at VA or military hospitals
Military and government doctors normally cannot be sued; rather, a claim of medical malpractice must be filed against the hospital.

If you were not an active duty service member at the time you were injured, you may be eligible to file a claim under the Federal Tort Claims Act (FTCA), which permits persons to recover money damages from the U.S. Government for damage to or loss of property, or personal injury or death, caused by the negligent or wrongful act or omission of a Government employee while acting within the scope of his or her office employment.
For example, in the most basic situation, if you were injured on a military installation because of the failure of the installation to maintain a safe sidewalk, you can file a claim against the U.S. Government to cover, for example, your medical bills, pain and suffering, and any other harm caused by the negligence to maintain a safe environment.
Free Case Evaluation

(904) 383-7261

24 hours a day / 7 days a week
Service & Experience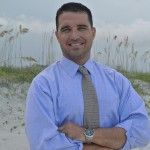 Combining more than 10 years of Litigation, Criminal Defense, and Court-Martial experience, Mr. Korody has established himself as a premier trial attorney.
When our clients are in trouble with the law or the military, they know we have the background, experience, and skills necessary to successfully handle even the most complex cases.
Our clients praise our personal attention, expertise, responsiveness, and compassion.
Former active duty Navy JAG.
A decorated veteran of Operation Iraqi Freedom.

Extensive experience as a state, federal, and military prosecutor.
Limitations
An administrative claim must be filed with the pertinent government agency within 2 years from the time the claim arises. This is a mandatory prerequisite if you later desire to sue the U.S. Government for the harm caused by its negligence. The agency has six months to respond. If the agency rejects your claim or refuses to pay the money damages you demanded, you will then have six months to file a lawsuit.
Military personnel who suffer injuries while on active duty are generally prohibited from a filing a claim under the FTCA.
Should I hire an attorney to handle my Federal Tort Claim?
If your damages are relatively small and easy to calculate, it may not make economic sense to hire an attorney to handle your FTCA claim. Keep in mind, however, that an attorney may be able to assist you in the kind of damages to which you may be entitled to under the FTCA.
On the other hand, if your damages are significant and your injuries are serious, it is generally in your best interest to be represented by an attorney who understands the arcane legal defenses and exceptions in the FTCA and can determine the best strategy for recovery.
I am on active duty. Can I sue the military under the Federal Tort Claim Act?
With few exceptions, no. The "Feres Doctrine" is a rule that provides that the United States is not liable for injuries to members of the military sustained while on active duty and resulting from the negligence of others in the armed forces. This rule has been expanded since announced by the Supreme Court in 1950 and generally prohibits service members from collecting damages for injuries experienced in the performance of their duties and as a result of another service member's or government employee's negligence.
It is important to note, however, that military dependents are not covered by the "Feres Doctrine" and are free to file claims under the FTCA, and later sue, if they suffer injuries as a result of government negligence.  A service member is also permitted to sue on behalf of a child or adult dependent for harm caused to that dependent.