A "Military Divorce" is more complicated.
Military service comes with significant benefits including Tricare health insurance, SGLI life insurance, Thrift Savings Plan accounts, GI Bill benefits, commissary/exchange benefits, and a military retirement. Military compensation is complex as it often includes base pay, COLA, special pay, bonuses, and allowances.

Free consultation.
Call or email to schedule a free case evaluation.
Our family law practice is dedicated to serving military servicemembers, spouses, and retirees in the Jacksonville, FL area.
Most Divorce Attorneys Don't Get It.
Many divorce attorneys hold themselves out as self-proclaimed military divorce experts.  However, almost all of them cannot read a LES, don't know the difference between a reserve and active duty retirement, and aren't competent to calculate a high-3 retirement without the help of an accountant!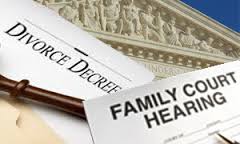 Retirement Distribution
"Negotiated a distribution settlement, with my ex-wife, of my reserve retirement which didn't start until I turned 60. I turned 60 twenty years after divorce. Ex-wife thought she deserved way more than the law allowed. Patrick represented me in a most professional manner. His passion and depth of knowledge regarding case law and military were exactly what I needed. Patrick saved me a lot of money."
- Retired Army Officer
10 Years Active Duty JAG.
Deployments and Sea Time.
Reserve JAG.
Attorney Patrick Korody spent a decade on active duty.  He received extensive training from the military on military family law issues and is uniquely familiar with military benefits and retirement pay subject to equitable distribution under Florida Law.
Some divorces are extremely amicable, and Mr. Korody, in those cases, expeditiously handles the negotiation and drafting of a separation agreement and adjudication by the court. On the other hand, some divorces are extremely contentious, and Mr. Korody, in those cases, zealously represents his client's interests to the court by compiling and presenting evidence and witnesses.
Why can't a military JAG attorney represent me in my divorce case?
I am routinely asked what the difference is between the services provided by a military JAG legal assistance attorney and a civilian lawyer in a divorce case. There are significant differences.  First and foremost, a JAG legal assistance attorney CANNOT represent you in your divorce. A divorce is a civil court matter – not a military proceeding - and regulations prohibit JAG legal assistance attorneys from representing individual clients in civilian court. This means that a JAG legal assistance attorney cannot sign legal papers on your behalf, communicate with the court on your behalf, or represent your interests and positions to a judge. In short, the services that a JAG legal assistance attorney can provide are limited to the advice and assistance he or she provides you within the confines of the base legal office; what matters in your divorce, on the other hand, is what happens in the county courthouse.
Do I need a civilian military divorce attorney to handle my military divorce?
Honestly, it depends. If you have no children, no significant property or assets, and have been married for a very short period of time, you may not need an attorney.  On the other hand, if you have children, a home or other significant assets, many years of military service, or have been married for a long time, it is likely in your best interests to have an attorney at your side.