USNA Graduate. Surface Warfare Officer.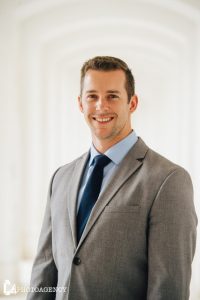 united states Naval academy.

former surface warfare officer.

10+ years military service.


Patrick "Cade" Spivey was born and raised in Indiana. He graduated from the United States Naval Academy in 2011 and commissioned as an Ensign in the United States Navy.   He qualified as a Surface Warfare Officer in 2013.  His assignments included Gunnery Officer and Force Protection Officer, USS GONZALEZ (DDG 66), Damage Control Assistant, USS ARLEIGH BURKE (DDG 51), and Counter-Piracy and Visit, Board, Search and Seizure (VBSS) Evaluator, Commander, Carrier Strike Group FOUR.   He completed two deployments including a Persian Gulf deployment supporting Operation Inherent Resolve, firing some of the first missiles against ISIS.  He was a qualified search and rescue (SAR) swimmer and VBSS board officer.  
While at the Naval Academy, Mr. Spivey served as an Honor Advisor for Remediation and Honor Congress President.  He also led the team that updated that drafted the first update since the 1990s to the Brigade Honor Concept.
His personal awards include the Navy and Marine Corps Commendation Medal, the Navy and Marine Corps Achievement Medal (two awards), and various sea service and campaign medals.  Mr. Spivey left active duty in 2018 at the rank of Lieutenant.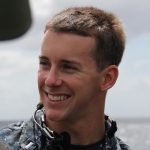 During law school, Mr. Spivey worked for the Defense Finance and Accounting Service Office of General Counsel and the Virginia Beach Office of the Public Defender.  He also interned at a national security clearance firm and Korody Law.
Mr. Spivey has published a variety of articles regarding national security in various publications including Newsweek.
Mr. Spivey earned his law degree from the Wake Forest University School of Law.
B.S., with merit, United States Naval Academy (2011)
J.D., Wake Forest University School of Law (2021)
Licensed to practice before all military courts worldwide.