JACKSONVILLE VETERANS COURT
The Jacksonville Veterans Treatment Court offers alternatives to honorably-discharged Veterans who are charged with non-violent felonies or misdemeanors in counties surrounding Jacksonville, Florida. 
The Veterans Court brings offenders with honorable discharges from the U.S. military together with treatment programs provided by the Department of Veterans Affairs to hopefully divert them from the traditional judicial system and incarceration. The participants cannot be charged with violent or sex crimes.
This "problem solving court" has substantial benefits for both our clients and the State of Florida. 
For our clients, the most common result is treatment and avoiding a criminal conviction.  The treatment is fully funded by the Department of Veteran's Affairs or other government agencies.   Successful completion of the rigorous treatment program normally results in the dismissal of the charge – no further probation, no adjudication withheld, and, most importantly, no conviction of a crime. 
For the State, Veterans Court costs the taxpayer much less and provides superior rehabilitation results when compared to incarceration and other traditional sentencing measures.

Mr. Korody served on active duty for close to a decade – he knows that military service is meaningful and important.  He fully supports the Veterans Court for honorably-discharged Sailors, Marines, Airman, Soldiers, or Coastguardsmen who are facing charges for what often amounts to mistakes in judgment or because of substance abuse issues or mental health problems.
If you are an honorably-discharged  Sailor, Marine, Airman, Soldier, or Coastguardsman charged with a crime in Duval or Clay county,
Mr. Korody is available to represent you in the matter and pursue the Veterans Court option if you are eligible.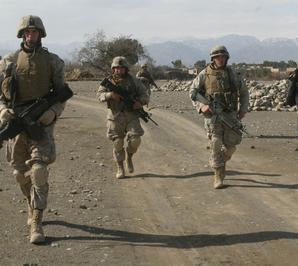 Contact Korody Law for a free consultation.