About Attorney Matthew Thomas
United States Marine Corps Defense Counsel of the Year.

Appellate Law Clerk.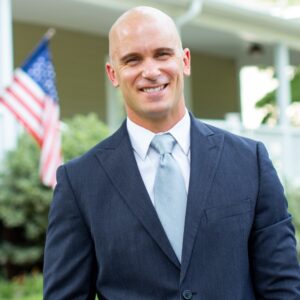 Matthew Thomas is "of counsel" to Korody Law, PA.  His practice is focused on representing military members in adverse administrative and UCMJ matters and security clearance holders facing clearance denials or revocations.  He is licensed in the States of North Carolina and Maryland and all military bases and trial courts.  He maintains an office near Camp Lejeune, North Carolina and MCAS New River, North Carolina.
Mr. Thomas is a graduate of the University of Baltimore Law School and served as a United States Marine Corps judge advocate.  He also worked for the Court of Appeals for the Armed Forces (CAAF), the highest military court.
In 2021, Mr. Thomas was awarded both "Defense Counsel of the Year for the Eastern Region" and "Defense Counsel of the Year for the Marine Corps."  Mr. Thomas has significant trial experience defending sexual assault and drug crimes.  He has also served on defense teams for high profile cases including a team defending one of the "MARSOC 3."
In addition to his zealous advocacy in military courts-martial and administrative separation boards, Mr. Thomas has built a tremendous reputation as a preeminent security clearance lawyer.  He has successfully represented clients facing security clearance denials, suspensions and revocations before the National Security Agency (NSA), Department of State, Department of Energy, and the Department of Defense (Defense Counter Intelligence Security Agency (DCSA) and Defense Office of Hearings and Appeals (DOHA)).
Mr. Thomas left active duty and became "of counsel" to Korody Law, PA in August 2022.