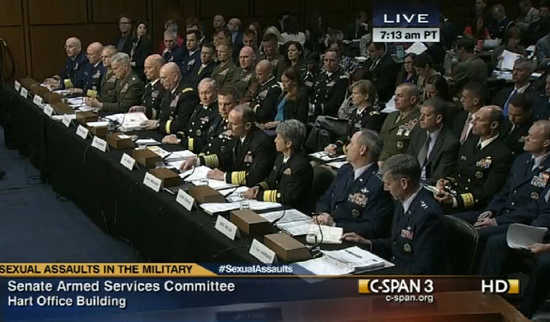 The Military Wants to Convict You of a Sex Crime.
Recently, unfair and inaccurate publicity regarding military sexual assault has led to innocent servicemembers being arrested and charged with serious sex crimes that could have dire consequences: decades in prison, sex offender registration, and dishonorable or bad conduct discharges.
"When a Marine is accused of rape, he normally sits around thinking it will all be cleared up.  Months pass.  That is wasted time.  He could be building his defense.  Chances are charges are coming, it just takes the Corps 9-12 months to get the investigation in front of the CO."
- Patrick Korody

Article 120, UCMJ defines the military crimes of rape, sexual assault, and abusive/aggravated sexual contact.

The law has continuously been modified by Congress in an effort make it easier to convict an accused servicemember.
What Resources Have You Dedicated To Secure Your Innocence?
Often these military sexual assault cases stem from incredible  or exaggerated reports or simple misunderstandings or misreading of signals between young adults. 
To compound the problems related to the Article 120, UCMJ statute, mandatory military training is aimed to influence prospective military jury members and commanders to be predisposed to finding guilt. Special, experienced prosecutors are assigned to prosecute sexual assault cases. Military victims now get their own lawyer - on top of the prosecutor - to litigate the case against an accused. Military law enforcement - NCIS, OSI, CID, CGIS - have dedicated significant resources to investigating and prosecuting sexual assault allegations.
 
What Separates Us From the Competition.

Certified by the JAG.
The Navy JAG certifies only a handful of officers in military justice litigation after an extensive application process.  Mr. Korody was certified in 2011.

Special Victims Prosecutor.
Mr. Korody was the premier sex crimes prosecutor for the Navy and built and led the Navy's most effective prosecution team.  He uses his knowledge to defend his clients.

Trained the Investigators.
Mr. Korody served as a regular trainer at the NCIS Advanced Sexual Assault Investigations course at FLETC.  He remains one-step-ahead of the investigators to the benefit of his clients.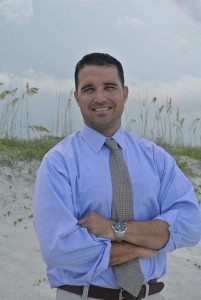 How we DEFEND.
Korody Law levels the playing field.  We team up with contract defense investigators and military defense counsel to provide superior representation.  Mr. Korody is a former Special Victims' Prosecutor, Navy Senior Defense Counsel, and Victims' Legal Counsel.  He knows exactly how the opponent thinks and, in fact, developed many of their strategies and arguments.  He uses his breadth of experience to anticipate and defeat his opponents.
Whether you are accused of inappropriately touching someone (sexual contact) or a rape by force, the stakes are high.
START YOUR DEFENSE TODAY.