"My commanding officer set me up for failure and then detached me for cause and gave me an adverse evaluation.  Korody Law successfully appealed the DFC and the fitrep.  I was not detached for cause and the adverse fitrep was removed from my record.  I was given transfer orders to work for a commander that supported me."
- Navy LCDR (O-4)
A Board of Inquiry is an extremely important hearing because the results of a BOI are binding on the military, meaning that if the BOI retains the officer, he or she continues his or her military career.
Misconduct by military officers is generally considered more serious because of the high standards and expectations for such officers.
The old adage, the bigger you are, the harder you fall holds true when a military officer are accused of "misconduct." Officer "misconduct" can include vague allegations of fostering a poor command climate, failure to follow protocols or standard operating procedures, loss of confidence inability to lead or command, and other conduct that falls outside core UCMJ offenses. Officers, like all military personnel, can make a mistake in judgment that results in allegations of misconduct or violations of the UCMJ.
"Mr. Korody was top-knotch as I fought a detachment for cause, NJP, punitive letter, and evaluation.  We won several appeals and avoided a show cause."
- Navy CDR (O-5)
A zero tolerance for deficiencies and misconduct has led to increased discipline and separations for military officers.  
Start preparing your case today.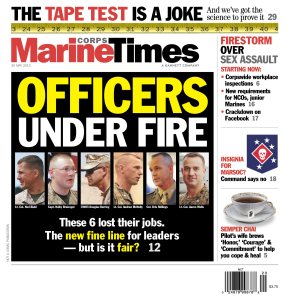 UNDER INVESTIGATION?  Hire a Real Attorney.
The outcome of any investigation may depend on the legal advice you receive.
Free Case Evaluation
[contact-form-7 id="69" title="Contact form 1"]
(904) 283-7261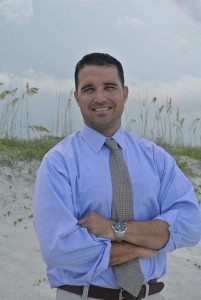 Certified by the Judge Advocate General of the Navy as a Military Justice Litigation Specialist.
Unmatched breadth of military law experience.
Our clients praise our personal attention, responsiveness, and compassion.
Korody Law assists officer clients facing:
Investigations

Inspector General (IG)

Equal Employment Opportunity (EEO and EO)

Mishap Investigations

Administrative Investigations (JAGMAN, Command Directed)

Criminal Investigations (NCIS, CID, OSI, CGIS, FBI)

Detachment For Cause

Non-Judicial Punishment / Article 15 / Captain's Mast

Letters of Reprimand / General Officer Memorandum of Reprimand (GOMOR)

Secretarial Matters of Interest

Adverse Fitness Report or Evaluation

Show Cause Notices

Boards of Inquiry (BOI)

Withholding of Promotion / Delay of Promotion / Removal of Promotion

Retirement Pay Grade Determinations
Officer misconduct is high visibility with political undertones. Developing a comprehensive strategy to defend against allegations and preserve a military career is the first step to securing a successful outcome. Contact Korody Law for a free case evaluation. Start your defense today.