Does sharing a computer with someone give that person authority to consent to a search and seizure by law enforcement during a child pornography investigation?
This was the question that the Seventh Circuit Federal Court of Appeals recently answered in United States v. Wright.  In Wright, a husband and wife had a domestic incident and a detective later followed-up with the wife regarding a statement that her husband (Wright) was a "pedophile."  The wife gave the detective permission to enter the family's home and access a computer in the living room, which, according to the wife, was Wright's computer although she and children were free to use it anytime they so desired.  Unsurprisingly, the detective found images of child pornography on the computer during a cursory forensic search.
At trial, Wright moved to suppress the search and seizure of the computer (thus suppressing the evidence of child pornography), arguing that his wife did not have the authority to grant the detective consent to search his computer.
The trial court denied the motion to suppress, finding that common authority to grant consent does not require the exercise of an ownership interest in the property (here the computer), but instead rests upon "mutual use" of the property by persons generally having joint access or control over it.  The court provided that if a defendant allows another person to use his property, the defendant assumes the risk the person will allow others to access the property.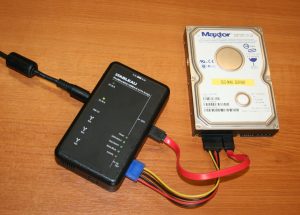 This scenario involving a family computer seems to make sense.  But what about a scenario involving a roommate or someone else who is given infrequent access to a computer, iPad or other tablet, or cell phone?  How does password protection impact this analysis?
While this case is about child pornography, digital evidence is becoming important in all types of cases.  I am currently handling sexual assault, drug, and murder cases all of which involve the search and seizure of digital evidence (phones, computers, tablets).
Patrick Korody is a former active-duty Navy JAG who was certified by the Judge Advocate General of the Navy as a Military Justice Specialist.  He practices as a military law and criminal defense attorney.  He offers a free consultation and can be reached at 904.383.7261.  His offices are conveniently located in Jacksonville, FL.  He offers world-wide representation to members of the Army, Navy, Air Force, Marine Corps, and Coast Guard.