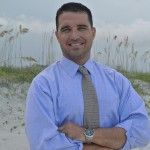 Patrick Korody, Attorney
Florida based Attorney Patrick Korody is a former military, state, and federal prosecutor. He served close to a decade on active duty in the JAG Corps where he was designated a Military Justice Litigation Specialist by the Judge Advocate General of the Navy. He practices criminal law in state and federal courts and all aspects of military law including court-martial defense and administrative separation defense.  Learn more about Mr. Korody.
Mr. Korody routinely engages contract investigators - predominantly former federal special agents - to investigate, conduct witness interviews, and collect evidence on behalf of his clients.   While many attorneys wait and rely on the government's investigators to provide them evidence,  the Korody Law team takes the offensive, often building a strategic advantage over the opposition.